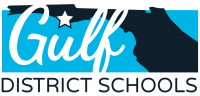 School board meeting videos are recorded as often as there is a meeting to attend. You can view these meeting to stay informed about the going on Gulf County Schools. The schedule for Board Meetings can be found at the provided link. You can also follow the Gulf County Schools Twitter to see more recent information.
These meetings serve to keep parents, faculty staff and students aware of the important decisions being made behind the scenes at Gulf County Schools with the hopes of bettering the educational experience and safety of parents and students.
School Board Members include: Mr. Jim Norton (Superintendent), Mrs. Ruby Sue Knox, Mr. Marvin Davis, Mrs. Cindy Belin, Mr. Brooke Wooten.
2019-02-05 School Board Meeting

2019-01-08 School Board Meeting

2018-12-04 School Board Meeting

2018-11-20 School Board Meeting

2018-11-08 School Board Meeting

2018-10-02 School Board Meeting

2018-08-14 School Board Meeting

2018-08-06 School Board Meeting

2018-07-31 School Board Meeting

2018-07-19 School Board Meeting

2018-06-05 School Board Meeting

2018-05-30 School Board Meeting

2018-05-08 School Board Meeting

2018-04-16 School Board Meeting

2018-04-10 School Board Meeting

2018-04-03 School Board Meeting

2018-03-06 School Board Meeting

2018-02-06 School Board Meeting

2018-01-26 School Board Meeting

2018-01-09 School Board Meeting

2017-12-19 School Board Meeting

2017-12-05 School Board Meeting

2017-11-07 School Board Meeting

2017-10-03 School Board Meeting

2017-09-07 School Board Meeting

2017-08-21 School Board Meeting

2017-08-11 School Board Meeting

2017-08-01 School Board Meeting

2017-07-20 School Board Meeting

2017-07-13 School Board Meeting

2017-06-30 School Board Meeting

2017-06-06 School Board Meeting

2017-05-02 School Board Meeting